RSS:
Beatles.ru в LiveJournal:
Paul McCartney Q&A: Behind the Fireman's New Psych-Pop Gem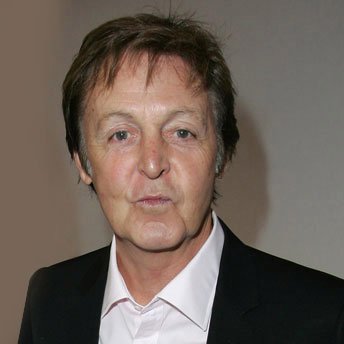 After a 10-year break, Paul McCartney has revived his experimental side project, the Fireman — the name he uses for his low-key collaborations with British producer Youth. 1993's Strawberries Oceans Ships Forest and 1998's Rushes were virtually vocal-free sets of ambient techno, but the new Electric Arguments feels more like a classic McCartney record, with "Blackbird"-like ballads, tight songcraft and live instrumentation. McCartney recently spoke with Rolling Stone about how his Fireman lyrics recall William Burroughs and the group channels the spirit of Revolver's "Tomorrow Never Knows":
In "Sing the Changes" — one of your new songs which almost sounds like an ecstatic hymn — you sing: "Feel the choir, feel the thunder/Every ladder leads to heaven/Sing the praises as you're sleeping/Feel the sense of childlike wonder."
Pretty good? It's nice to hear those lyrics read back to me because it's the first time I've actually ever heard them. We had a ball making this album, and it was a great departure because it seemed more like improv theater. In the improv spirit, there are William Burroughs-type cut-ups in the lyrics. I came to "Sing the Changes," as well as all the other songs in the album, with absolutely no concept of what the melody or lyrics would be about. So it was like writing on the spot, which I think lent an electricity to the whole sound.
It's kind of what happens when you write a song... but on speed. You've just got to think of the idea there and then: "First thought, best thought," as Allen Ginsberg said. Instead of spending the next two hours molding it, I would just step up to the mike and go [singing] "Ooohhhawowahhasingthechanges," like throwing paint at the wall, and then you just stand back and take a look at it and see whether some of it looks good.
You recorded the album at your Sussex studio — what was a typical day like?
I would just come in every morning and have a groove cooking, like a cup of coffee. And then Youth and I would talk about it a little bit, or we'd talk about something else, we'd talk about, say, Andy Warhol, just to get us in the mood. And then I'd sort of wander around and say, "How about a bit of guitar, a bit of bass, a bit of drums," so you'd have a backing track.
And then, inevitably, came the words-ideas-talking-literate thing. It was fascinating to try. And one of the things I liked about it, aside from the pure excitement, was realizing that I'd been writing songs for so long that if I was going to improvise, I probably, instinctively, was going to put a slight amount of form on it. And Youth is very good, I trust him, and he'd say, "Yeah, that's it," and so I knew we'd found a chorus and then we could mold around that. And suddenly I'd have a page full of lyrics, stealing three words from a poem by Lawrence Ferlinghetti and then dipping into some poetry anthology that was lying about — Youth's a groovy guy and he's always got a few books in his rucksack, and I've got a few knocking around — just finding an image like "white sails" and using it as an inspirational thing.
What kinds of words and phrases were appealing to you?
What I was looking for was not to steal an idea as much as to find beautiful words. I remember just seeing the words "silent lovers" — to me, that's a couple of kids in love, you can make a movie about that — and I thought, "That's good, I can sing about that." So I pulled that onto my pad at the mike and then went delving into another book — so as not to be plagiarizing someone else's poem — and then came upon "angels smiling," which is kind of nice... they're not frowned upon, there's something beautiful going down, and then the final phrase: "Don't stop running" — which is my advice to you, kids. Just let it flow. Groove on. I don't mean running away from something. Keep on going! And these three phrases were the basis of the song "Don't Stop Running."
So, as in "Tomorrow Never Knows," you turned off your mind, relaxed, floated downstream, and listened to the color of your dreams.
Exactly. That's the spirit of the Fireman. Originally, when I started the group, I used to joke with Youth in the studio, where we we'd be putting together these midnight-dancey, ambient records, saying to him, "This is like everything they won't allow me to do in the studio, what I won't even allow myself to do in the studio. This isn't like working, it's like goofing around." And Youth would pull the best bits out, get rid of the indulgent bits — and that's the good thing about him, he's like a DJ/producer, and I trust him, even if sometimes begrudgingly, to be my editor. And he'll use the very best of my words.
How did you and Youth originally hook up for the Fireman project?
Originally, I found Youth when I was looking for someone to do a mix on one of my tracks that I wasn't satisfied with. Allen Crowder, who works in my office, suggested Youth or Nitin Sawhney — he's got an album out, and I do a track on it, and we became friends. But Youth and I became friends who decided we should do something more elaborate together. We'd get a little bit of a background going and, on the two earlier Fireman albums, he might put in a machine vibe or a dancey music thing, and we developed through from that. He would sort of pretend to be like an American DJ on the radio, and we kind of read each other.
How does working with Youth differ from the way you worked with Nigel Godrich [producer of McCartney's Chaos and Creation in the Backyard] and John Lennon?
The process of making music with Youth is different from the way I collaborated with Nigel or John. With Nigel I brought finished songs to him and we worked on them and he'd say what he did and didn't like, and we did the editing process that way, too. But the Youth process is instantaneous and one of spilling out ideas and then mixing them. Or he'll say, "Give me a couple of minutes and I'll do an arrangement." It's not just thinking about things and carefully going about it. I always do a bit of goofing around in the studio, but with Nigel it would be a bit more considered.
And the difference with working with John... well, there's nothing like John, so everything differs from John. I could go on for hours, but that's the explanation.
You've always been forever young and now you've got Youth along with you for the ride.
I know, can you believe it? And neither of us are the most youthful of specimens. It's funny. I'm thinking of asking him to change his name to Middle Age. But I think he's stuck with Youth.